Pompeii Regio I (1) Insula 3.
Plan of entrances 1 to 31.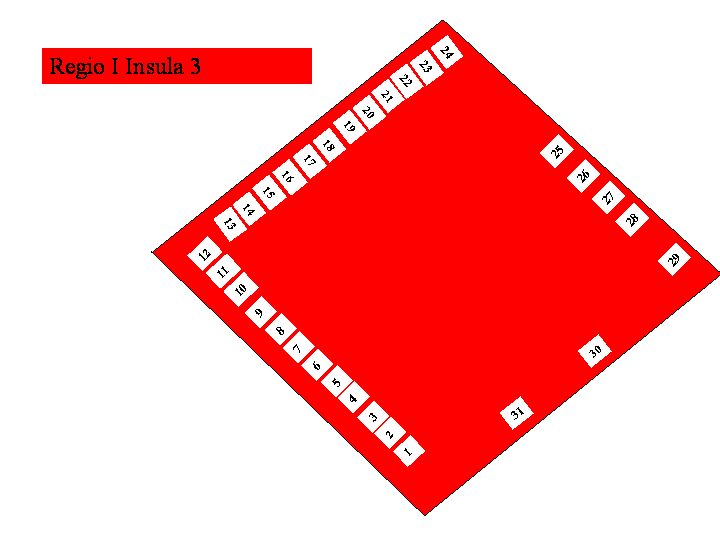 Use the pompeiiinpictures plan of the Insula 3 of Pompeii Regio I to access the photographs.
Click on the entrance you want on the plan or click on a link below to reach the pictures.
I.3.3 I.3.31 Domus of Epidius Fortunatus
I.3.8 Two houses entered via a common angiportus.
I.3.8a Unnamed house.
I.3.8b House of Vulcanus
I.3.13 I.3.14 Shop and workshop
of Sextilius Verus
I.3.15 I.3.16 I.3.18 Fullonica
of Sestius Venustus
I.3.23 Casa di Anicetus
House of Anicetus
House of the Gladiator Actius Anicetus
or Casa della pittura dell'Anfiteatro
I.3.24 Domus of Capella
I.3.25 Casa dei Guerrieri
or House of the Bronzehandlers
I.3.27 Unnamed Pistrinum
I.3.29 House of Innulus