FP1 Pompeii. East tomb 1 at Fondo Pacifico. Tomb of Alfiae N. L. Servillae?
Excavated 1886-7. This part of the site is now buried.
<![if !vml]>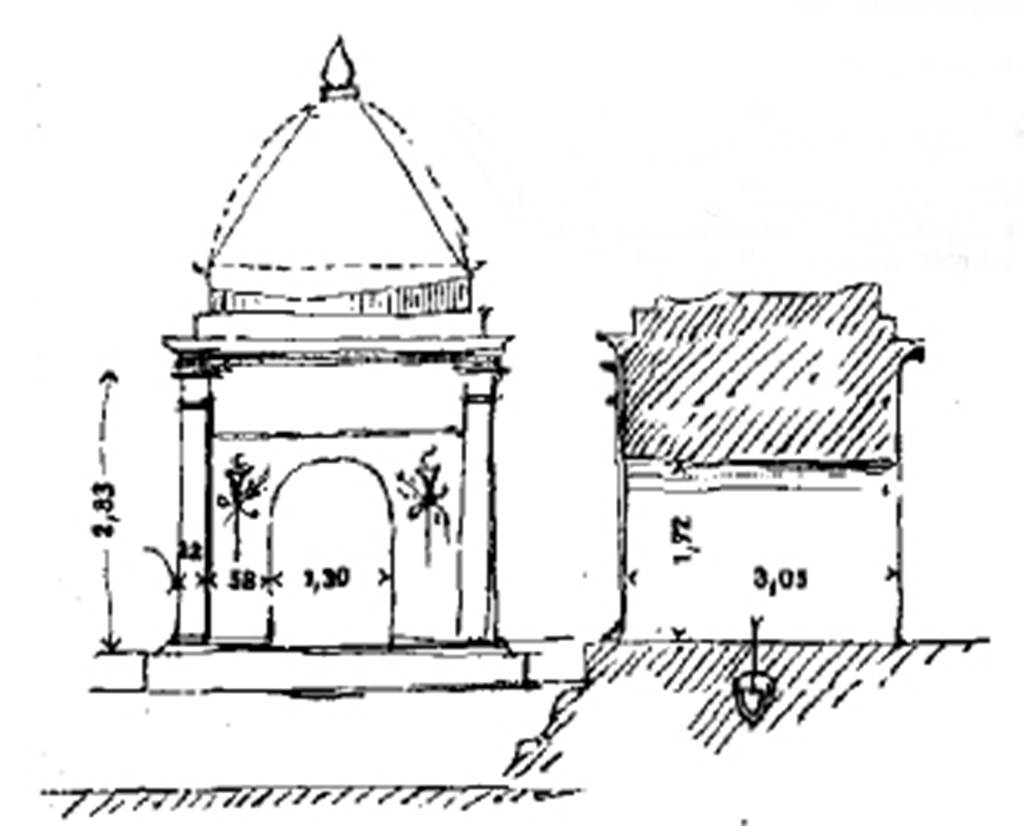 <![endif]>
FP1 Pompeii. 1886 drawing of tomb front and cross section showing position of buried urn.
See Maier H., 1886. Centralblatt der Bauverwaltung, No 46, p. 451, fig. 1.
According to Mau, this tomb was built in the form of a commemorative arch, with pilasters at the corners.
Above was a low cylinder surmounted by a truncated cone, on which stood a terminal member in the shape of a pine cone, found nearby.
A cinerary urn was buried under the floor of the passage under the arch.
No name appears in connection with the monument.
See Mau, A., 1907, translated by Kelsey F. W. Pompeii: Its Life and Art. New York: Macmillan. (p. 431).
<![if !vml]>

<![endif]>
FP1 Pompeii. In the earth around the tomb a marble plaque was found.
This had the inscription ALFIAE N. L. SERVILLAE.
See Mau, A., 1888. Mitteilungen des Kaiserlich Deutschen Archaeologischen Instituts, Roemische Abtheilung: Volume III. (p. 123).