IX.11.6 Pompeii. Shop. Only partly excavated c.1912.
<![if !vml]>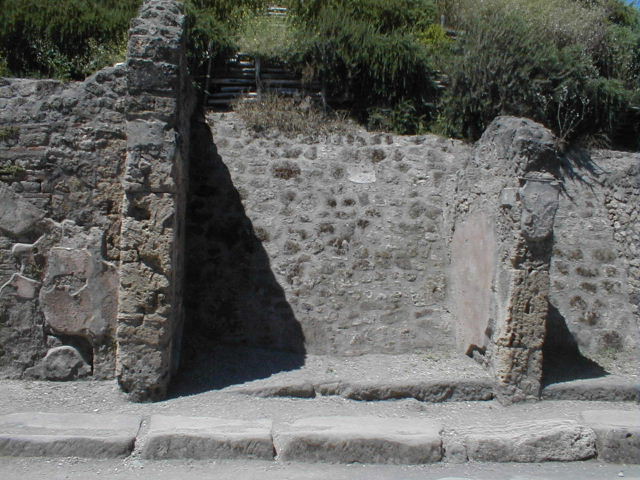 <![endif]>
IX.11.6 Pompeii. May 2005. Entrance, looking north. The entrance doorway of this shop was open for all of its width onto the pavement.
The threshold was of Vesuvian stone and the walls were covered by a high zoccolo/dado of cocciopesto until the height of 1.70m from the ground.
See Notizie degli Scavi di Antichità, February 1912, (p.62).
<![if !vml]>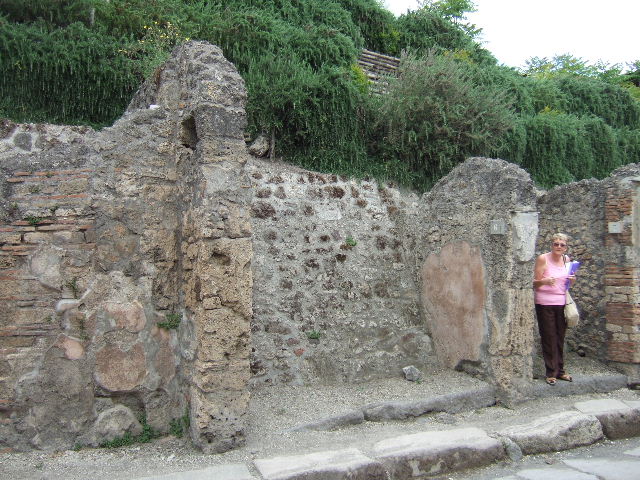 <![endif]>
IX.11.6 Pompeii. May 2006. Entrances to IX.11.5, 6 and 7 on north side of Via dell'Abbondanza.
<![if !vml]>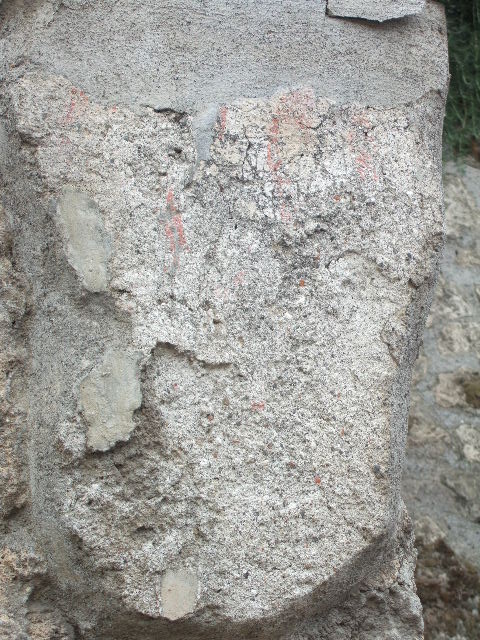 <![endif]>
Pompeii. May 2006. Graffiti on front wall on east side of entrance doorway, between IX.11.6 and IX.11.7.
According to Varone and Stefani, found on the east side of the entrance doorway was a painting of Hercules.
Underneath the painting of Hercules, CIL IV 7884 was found.
See Varone, A. and Stefani, G., 2009. Titulorum Pictorum Pompeianorum, Rome: L'erma di Bretschneider, (p.434-5)
According to Epigraphik-Datenbank Clauss/Slaby (See www.manfredclauss.de), this read –
C(aium)  C(alventium)  S(ittium)  M(agnum)
IIv(irum)  i(ure)  d(icundo)  r(ogat?)        [CIL IV 7884]