IX.9.9 Pompeii. Side entrance to dwelling.
Linked to IX.9.8.
 

Excavated 1887.

<![if !vml]>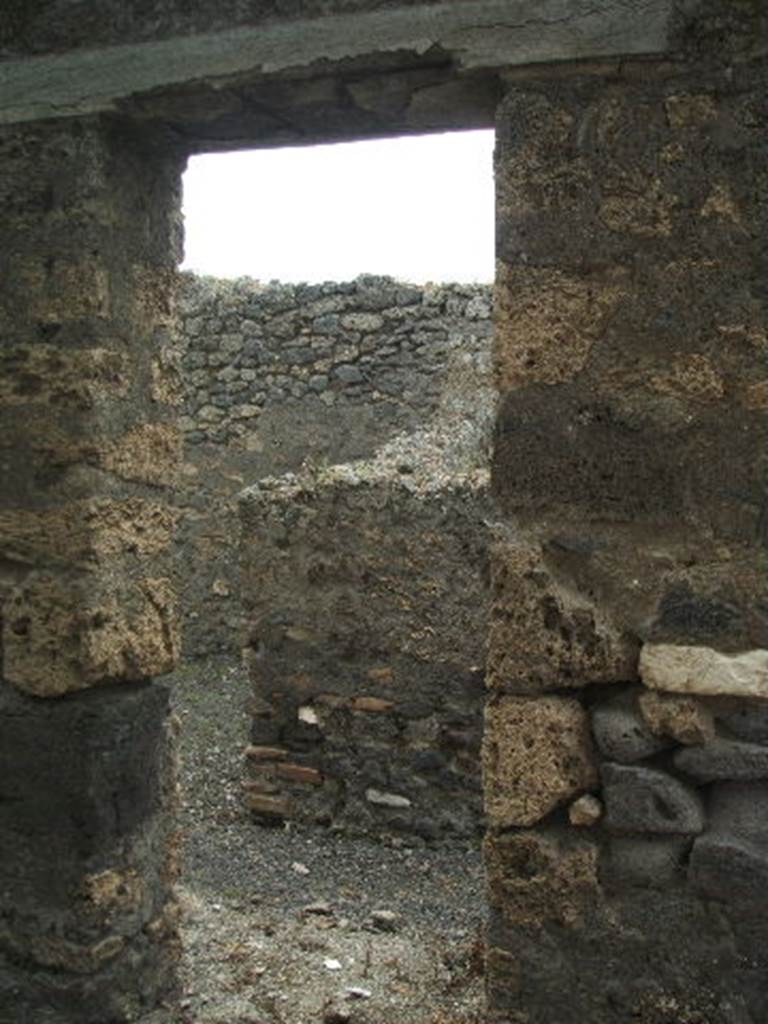 <![endif]>
IX.9.9 Pompeii. May 2005. Entrance doorway, looking west.
According to NdS, this doorway led into a corridor at the rear of the bar-room of IX.9.8.
The corridor contained the latrine, a narrow store-room and the stairs to the upper mezzanine.
<![if !vml]>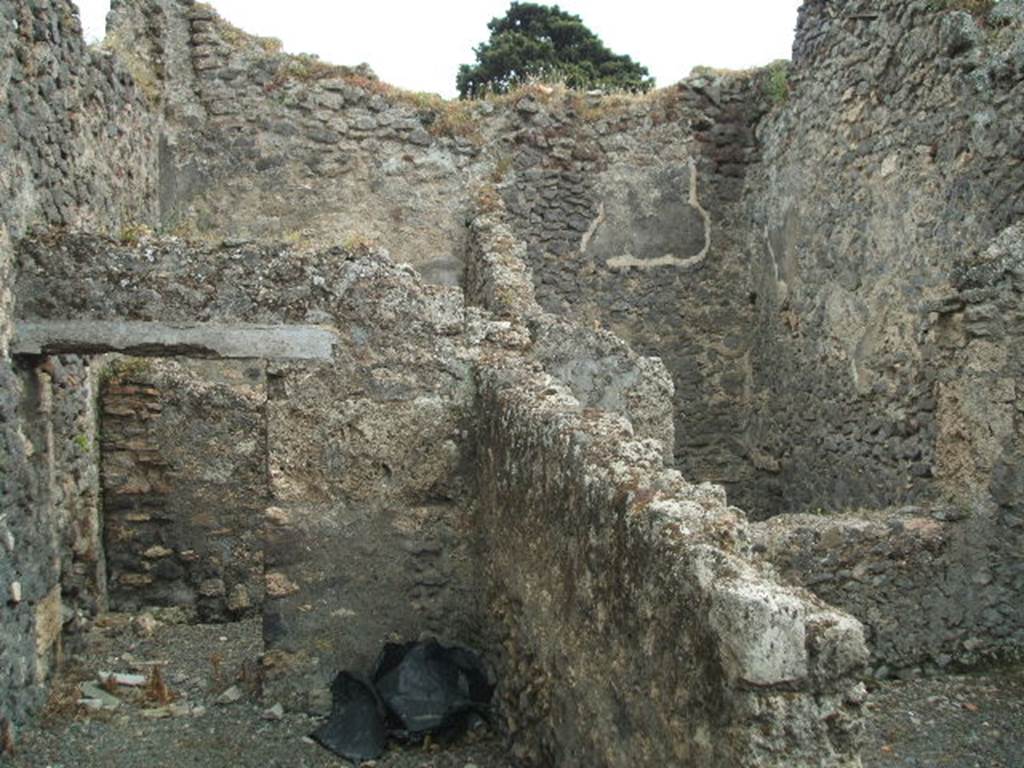 <![endif]>
IX.9.9 Pompeii. May 2005. Looking south from corridor, towards doorway to light-yard (seen on upper right side).
Through the doorway on the left, was an open courtyard garden area at the south of the corridor.
At the rear of the doorway (on upper left-side) would be another room with a doorway from the open courtyard and with window into the courtyard on its west side.
According to Eschebach, on the right was a kitchen with a window to the light-yard.
At the rear was a windowed triclinium, and a courtyard garden.
See Eschebach, L., 1993. Gebäudeverzeichnis und Stadtplan der antiken Stadt Pompeji. Köln: Böhlau. (p.442)
According to NdS, the room on the right would have been a narrow storeroom.
The room in the upper left-rear side was a "mystery" room (stanza mistica) with a projecting window into the courtyard.
In the courtyard was the doorway to the "mystery" room, on its external wall was seen the remains of a painting of a large serpent.
In its north-west corner, and bricked into the pilaster, was a terracotta tub or basin ?
See Notizie degli Scavi di Antichità, 1889, p.526