IX.9.7 Pompeii. Shop and room.
Linked to IX.9.6 and IX.6.10. Excavated 1887.
<![if !vml]>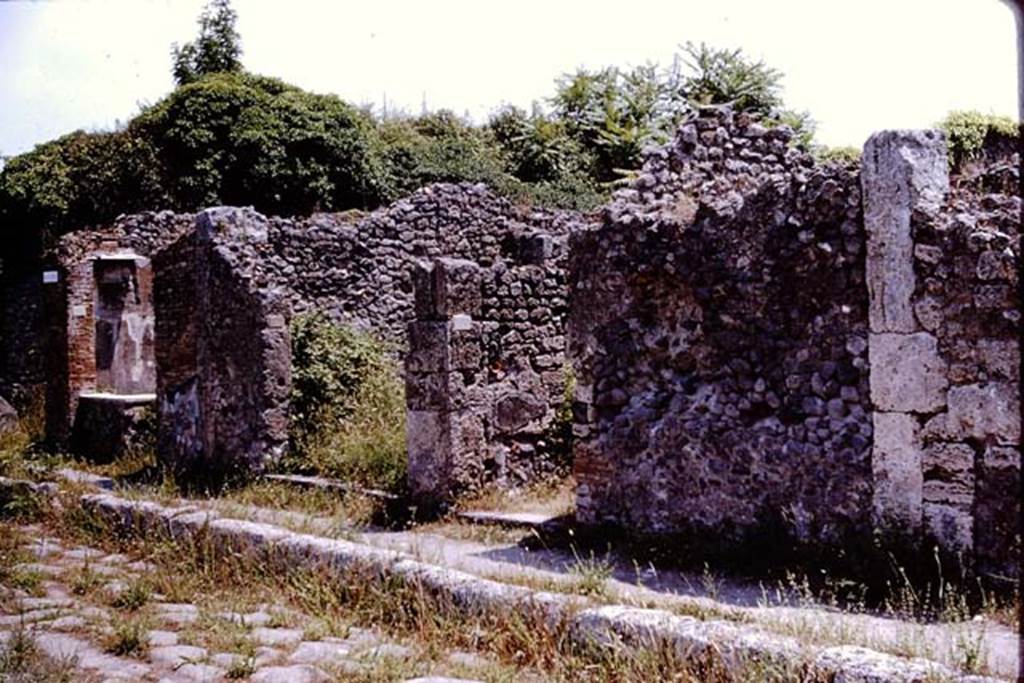 <![endif]>
IX.9.7, central doorway, Pompeii. 1964. Looking towards doorways on east side of insula 9, on south side of Via di Nola.  
Photo by Stanley A. Jashemski.
Source: The Wilhelmina and Stanley A. Jashemski archive in the University of Maryland Library, Special Collections (See collection page) and made available under the Creative Commons Attribution-Non Commercial License v.4. See Licence and use details.
J64f2036
<![if !vml]>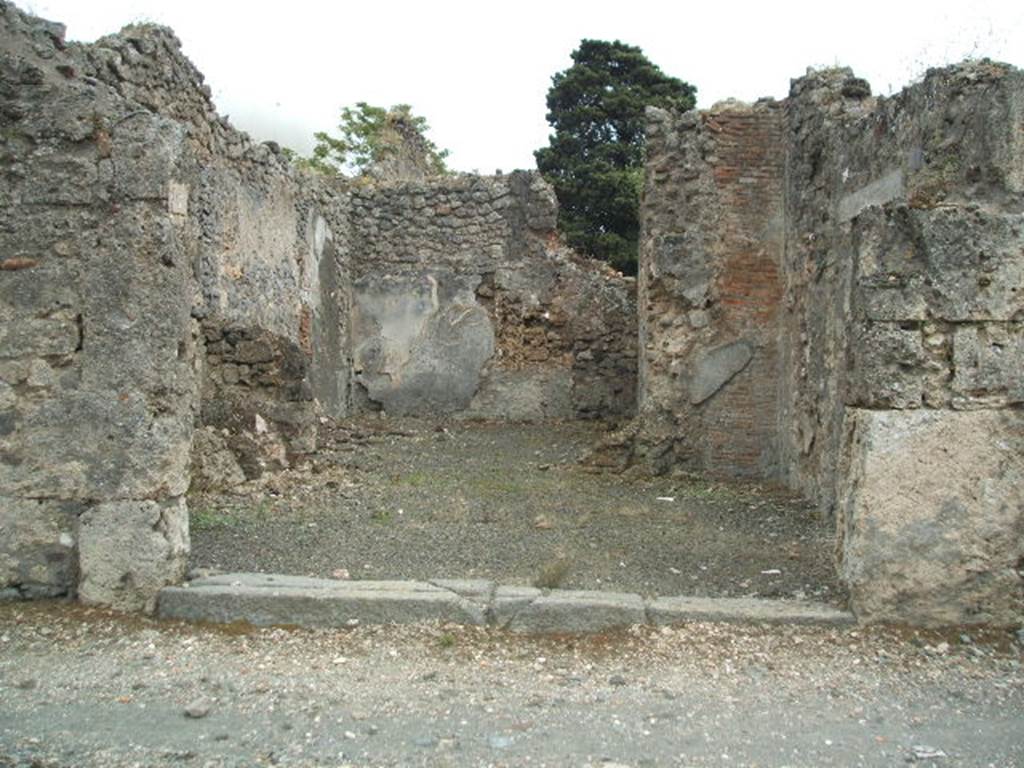 <![endif]>
IX.9.7 Pompeii. May 2005. Entrance doorway, looking south towards rear room.
According to NdS, this shop communicated with the entrance corridor of the adjacent house (on the right).
The rear room had walls with white decoration, and a window which was found destroyed in the pilaster to the right of the entrance room.
On this pilaster, in the front shop-room, a series of vertical and parallel lines traced with charcoal were found, which were undoubtedly accounts.
It was likely that here in this shop, the vinarius (vintner) owner or tenant of the adjacent house, sold his wines, and in fact, five amphorae were found (see NdS, 1888, p.523)
See Notizie degli Scavi di Antichità, 1889, p.126.