VII.10.2 Pompeii. Shop. Linked to VII.10.15
Excavated 1822. (Vico d'Eumachia 8).
<![if !vml]>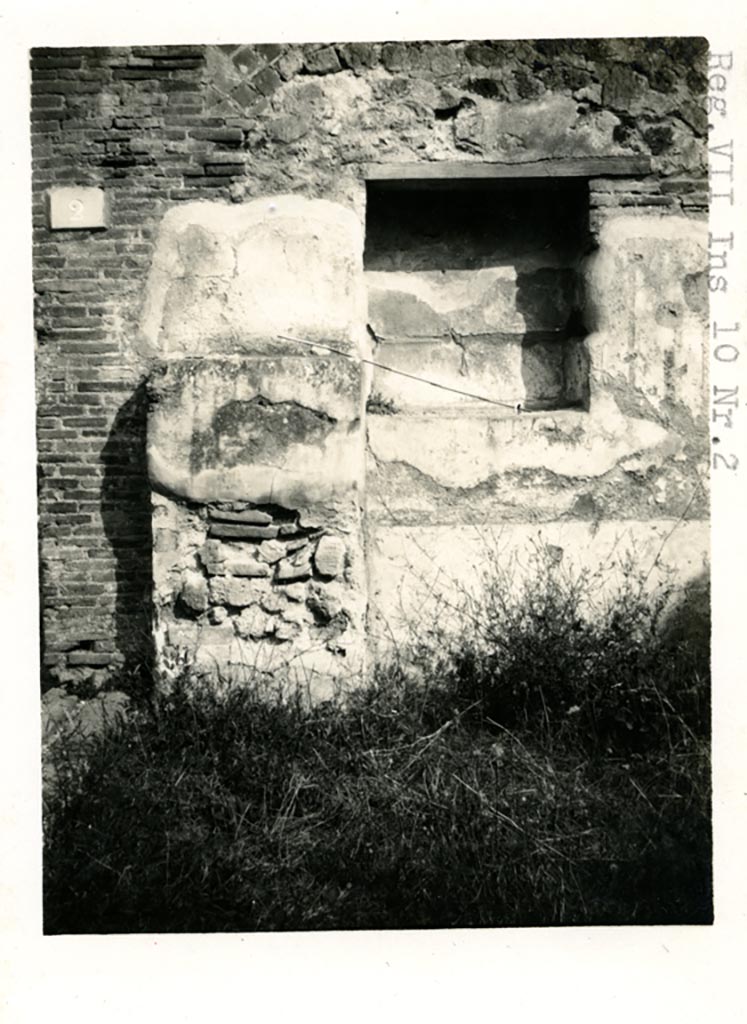 <![endif]>
VII.10.2 Pompeii. December 2005. Entrance doorway on Vicolo d'Eumachia, looking north.
According to Eschebach on the left of the entrance would have been the shop podium or counter, with shelves or steps above it.
See Eschebach, L., 1993. Gebäudeverzeichnis und Stadtplan der antiken Stadt Pompeji. Köln: Böhlau. (p.319)
According to Boyce, in the north wall was a large rectangular niche with a narrow shelf-like projection beside it on the left.
Fiorelli called it "un larario".
Fiorelli, Descrizione, 273.
See Boyce G. K., 1937. Corpus of the Lararia of Pompeii. Rome: MAAR 14. (p.69, no.306)
<![if !vml]>
<![endif]>
VII.10.2, Pompeii. December 2005. Looking east across shop towards doorway to rear room.