VI.14.26 Pompeii. Workshop with rear room. Excavated 1875.
<![if !vml]>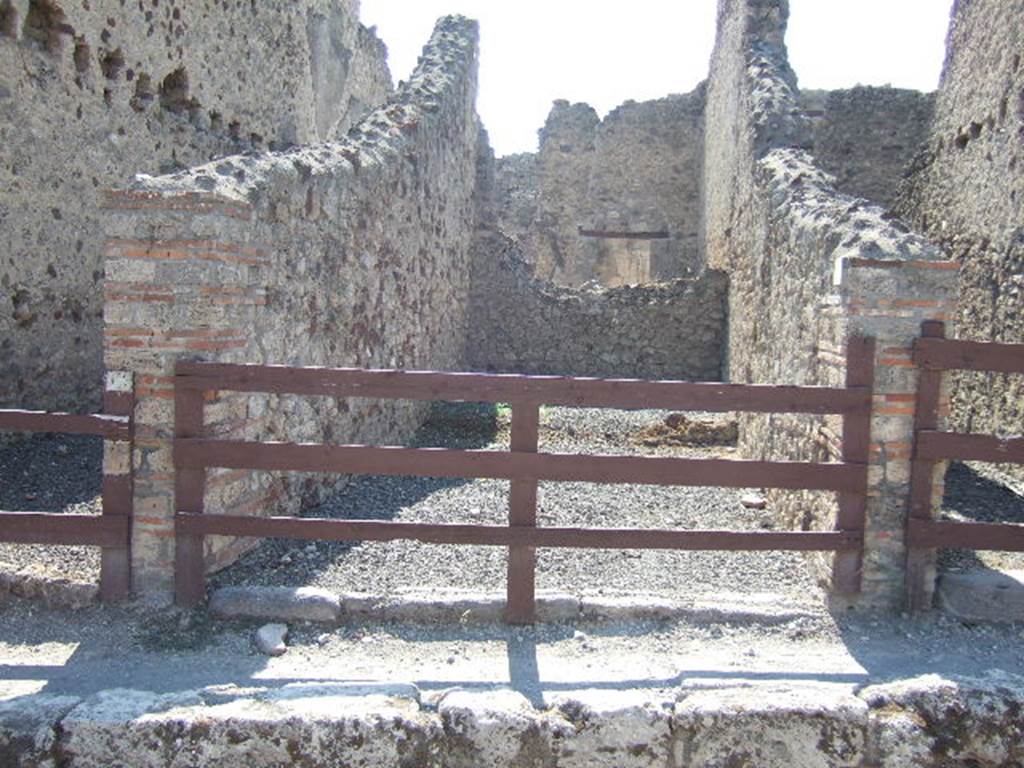 <![endif]>
VI.14.26 Pompeii. September 2005. Looking west towards entrance doorway of workshop with a small rear room.
According to BdI, the rear room was simply painted and reached by two steps in the middle of the west wall of the shop.
To the right of these steps was the latrine.
On the left was a large cauldron (deep 0.60 x 0.75 diam) embedded in a masonry structure, and under this the place for the fire, open at the front.
Found here was a flagon and a casserole, both of bronze, a tripod that held a terracotta bowl, three dies (as in a game of dice), and four bronze coins. (18th May 1875).
One could conclude that here was a thermopolium.
See Bullettino dell'Instituto di Corrispondenza Archeologica (DAIR), 1876, (p.45).
<![if !vml]>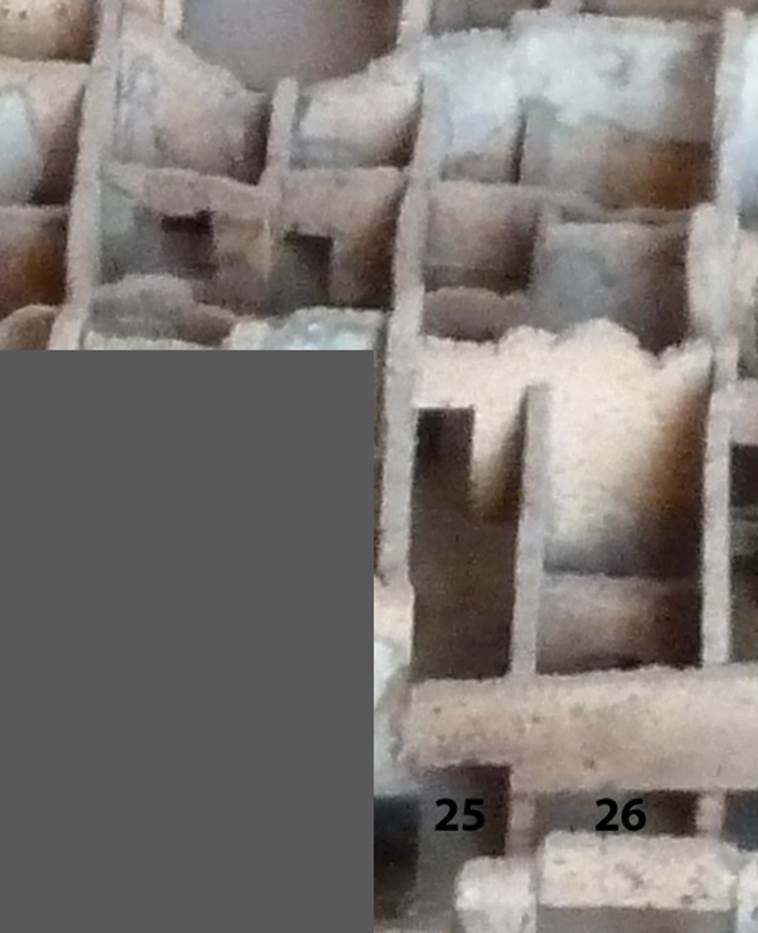 <![endif]>
VI.14.26 Pompeii. Plan of two roomed workshop, from cork model in Naples Archaeological Museum.
This also suffered from the nearby bombing in 1943.
According to Garcia y Garcia, all the internal elements were destroyed, and now only the perimeter walls remain.
See Garcia y Garcia, L., 2006. Danni di guerra a Pompei. Rome: L'Erma di Bretschneider. (p.91)
<![if !vml]>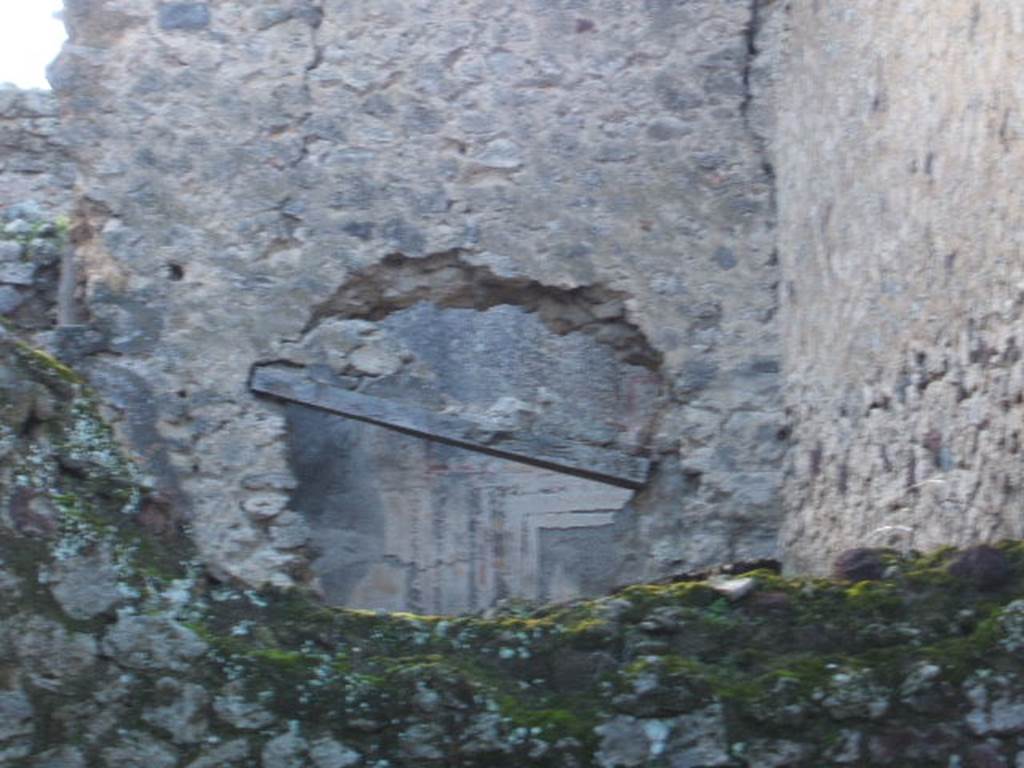 <![endif]>
VI.14.26 Pompeii. December 2004. Looking over wall in rear room, showing doorway in VI.14.25 near collapse – repaired by May 2005.
<![if !vml]>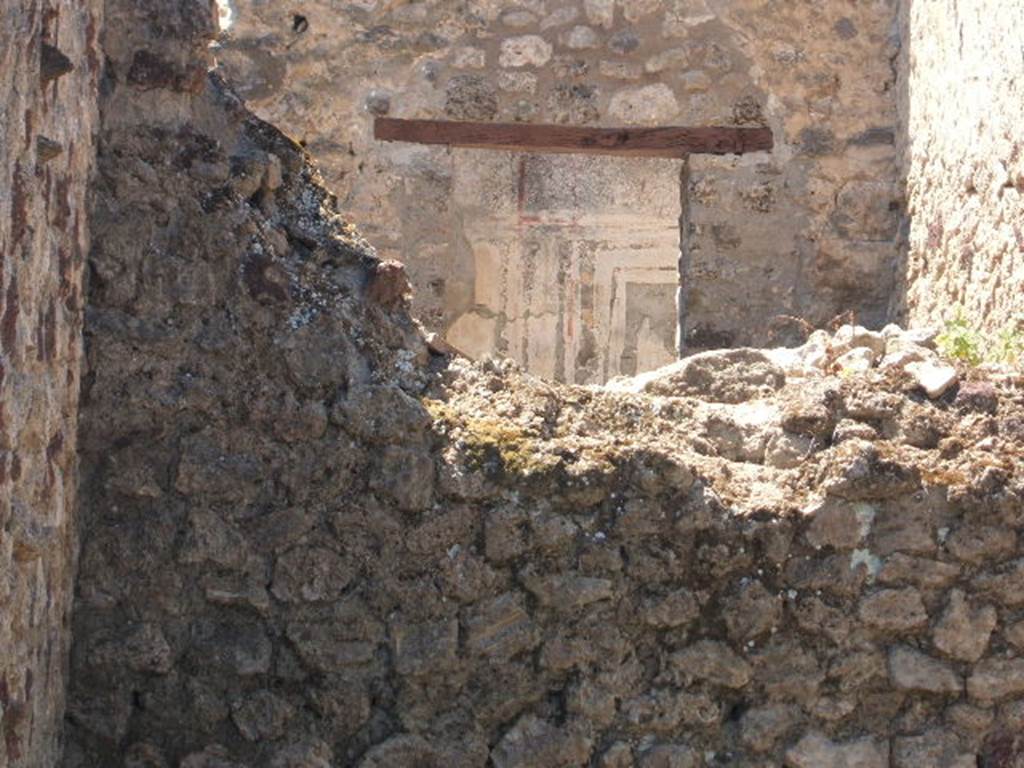 <![endif]>
VI.14.26 Pompeii. May 2005. Looking west over rear wall towards doorway and painted wall decoration in VI.14.25, showing repaired wall/doorway.