VI.10.5 Pompeii. Shop with rear room.
Excavated 1828? (Strada di Mercurio 5).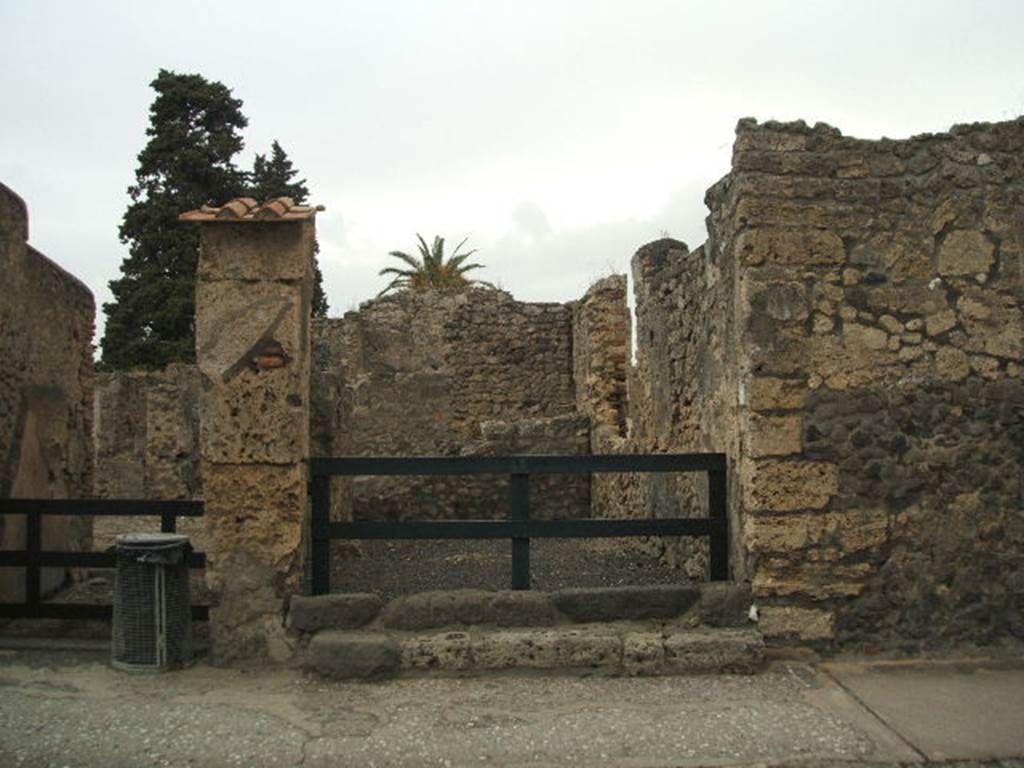 VI.10.5 Pompeii. May 2005. Looking west to entrance doorway on Via di Mercurio.
On the right, south wall, would have been the steps to the upper floor.
According to Della Corte, a certain Primus lived and worked in the shop immediately next to the caupona of Caprasia.
Found on the wall was – Primus rog(at)    [CIL IV 170]
See Della Corte, M., 1965. Case ed Abitanti di Pompei. Napoli: Fausto Fiorentino. (p.56)
According to Pagano and Prisciandaro, found in October 1827 painted on the wall was –
L(ucium) Veranium Hypsaeum
quinq(uennalem) d(ignum) r(ei) p(ublicae) o(ro) v(os) f(aciatis)
Primus rog(at)    [CIL IV 170]
See Pagano, M. and Prisciandaro, R., 2006. Studio sulle provenienze degli oggetti rinvenuti negli scavi borbonici del regno di Napoli. Naples: Nicola Longobardi, (p.137): PAH II, 201.
The Epigraphic Database Roma records the writing as "red?" and locates it on the outside wall     [CIL IV 170]