VI.8.6 Pompeii. Shop. Excavated 1824.
<![if !vml]>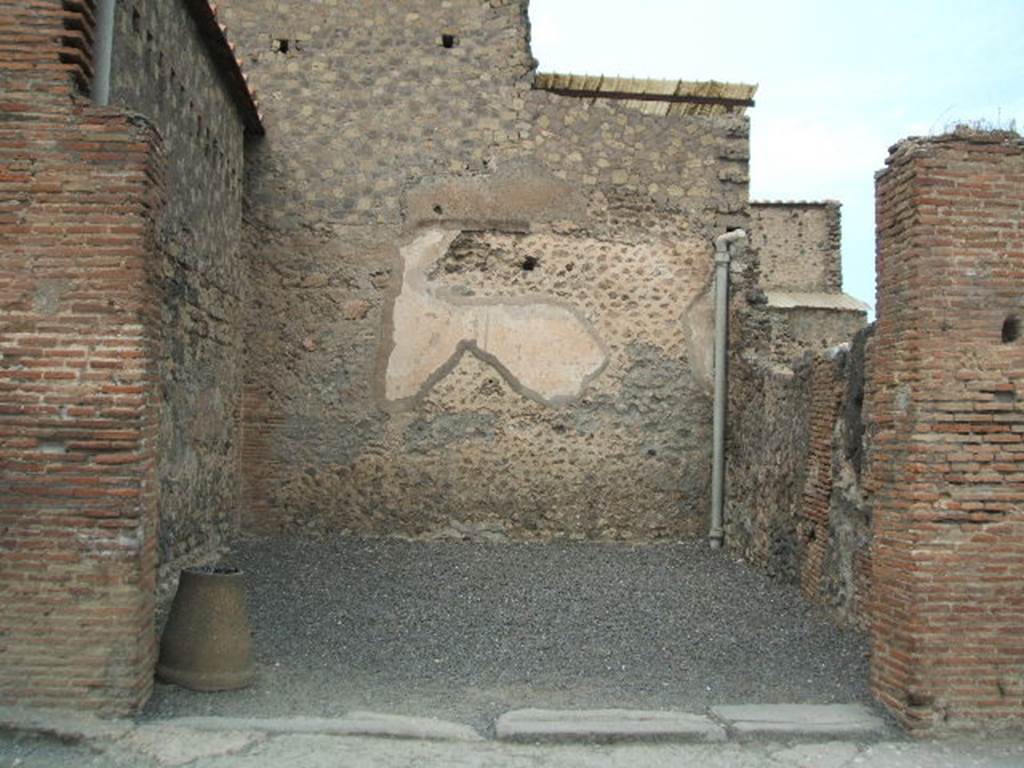 <![endif]>
VI.8.6 Pompeii. May 2005. Looking north to shop entrance doorway.
According to Eschebach, on the right at the rear were stairs to the upper floor.
On the left was a doorway linking with the entrance corridor of VI.8.5.
See Eschebach, L., 1993. Gebäudeverzeichnis und Stadtplan der antiken Stadt Pompeji. Köln: Böhlau. (p.183)
According to De Jorio –
"Nella bottega a diritta del protyrum all'altezza di sei palmi dal suolo si rinvennero i resti dell'elegante pavimento a musaico della stanza superiore, quattro armille, due collane, e due orecchini di oro. La opposta bottega contenea varii utensili di bronzo, di terracotta, di ferro, e die osso."
(Trans: In the shop on the right of the entrance corridor, at the height of "six palms" (1.58m) above the ground, were found the remains of the elegant mosaic floor of the upper room, four arm-bands, two necklaces, and two gold earrings. The opposite shop (VI.8.4) contained various utensils of bronze, of terracotta, of iron, and of bone.")
See De Jorio A., 1836. Guida di Pompei. Napoli: Fibreno, (p. 99).