VI.6.18 Pompeii. Steps to upper floor. Excavated 1810, 1813, 1815.
<![if !vml]>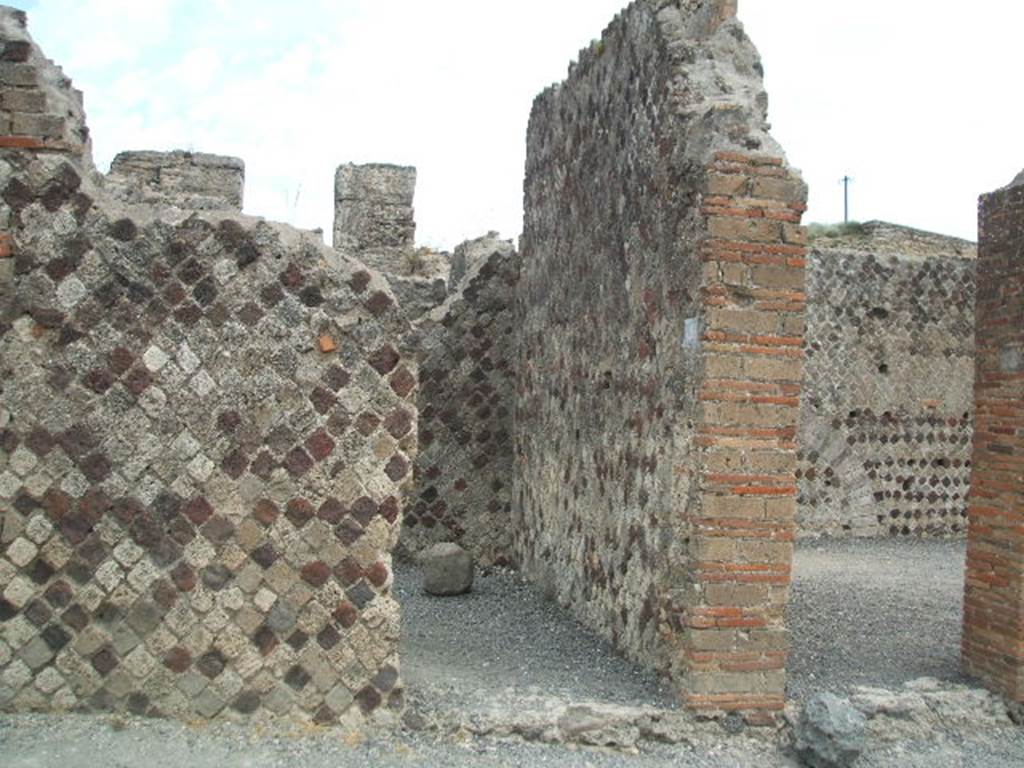 <![endif]>
VI.6.18 Pompeii. May 2005. Looking west towards entrance doorway, in centre.
According to Della Corte, CIL IV 138, was found above one of the external pilasters in the south-west corner of insula VI.6.
See Della Corte, M., 1965. Case ed Abitanti di Pompei. Napoli: Fausto Fiorentino. (p.113)
Fiorelli would appear to agree with Della Corte, as he said the advertisement was found on the walls of VI.6.18/19.
See Pappalardo, U., 2001. La Descrizione di Pompei per Giuseppe Fiorelli (1875). Napoli: Massa Editore. (p.56)
According to Mau, this public advertisement of a building to rent had now faded and vanished.
The insula named after Arrius Pollio was thought by Fiorelli to be the so-called House of Pansa, across the street from the block on which the advertisement was found.  The identification may be correct – but a notice painted in so prominent a place might refer to a block in any part of the city.
Mau's translation was -
"To rent from the first day of next July, shops with the floors over them, fine upper chambers, and a house in the Arrius Pollio block owned by Gnaeus Alleius Nigidius Maius.  Prospective lessees may apply to Primus, slave of Gnaeus Alleius Nigidius Maius".
See Mau, A., 1907, translated by Kelsey, F. W., Pompeii: Its Life and Art. New York: Macmillan. (p. 489).
According to Epigraphik-Datenbank Clauss/Slaby (See www.manfredclauss.de), it read as -
Insula Arriana
Polliana Gn(aei!) Al<le=IF>i Nigidi Mai
locantur ex <K=I>(alendis) Iuli(i)s primis tanernae
cum pergulis suis et c{o}enacula
equestria et domus conductor(is)
convenito Primum Gn(aei) Al<le=IF>i
Nigidi Mai ser(vum)      [CIL IV 138]