VI.3.15 Pompeii. Shop and dwelling house. Excavated 1806, 1809, 1812.
<![if !vml]>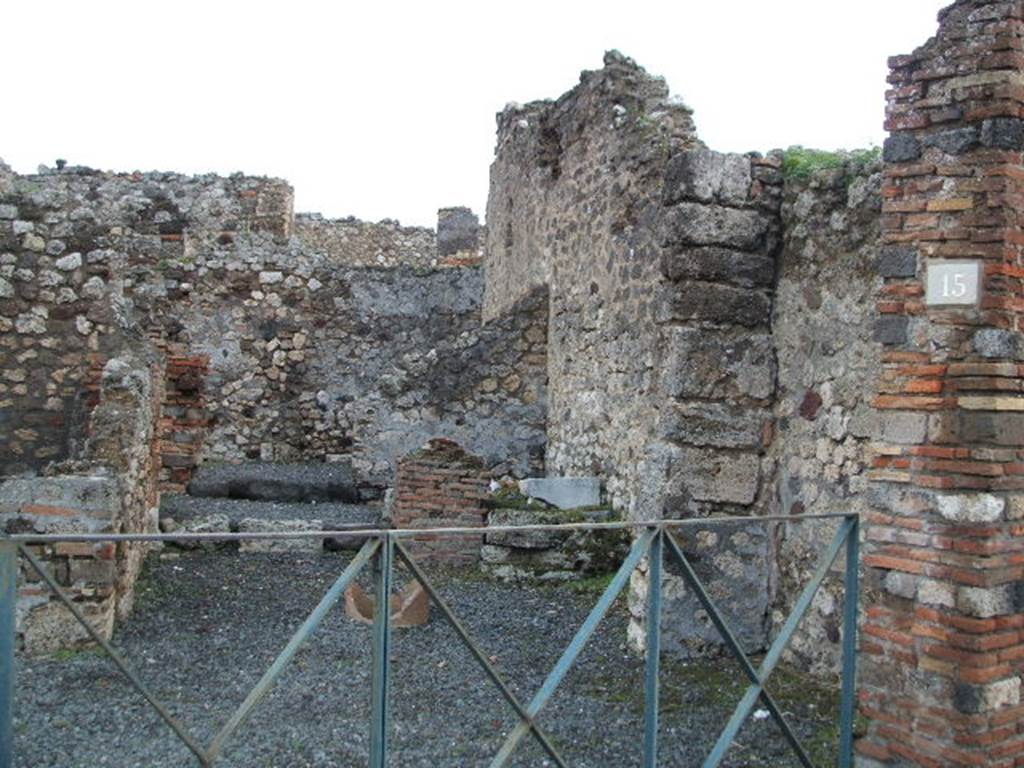 <![endif]>
VI.3.15 Pompeii. December 2004. Looking east from Via Consolare.
According to CTP, CIL IV 108 was found here.
However they said Zangemeister located it on the west side (left) of VI.3.20.
See Van der Poel, H. B., 1983. Corpus Topographicum Pompeianum, Part II. Austin: University of Texas. (p.249)
According to Epigraphik-Datenbank Clauss/Slaby (See www.manfredclauss.de), it read –
C(aium) I(ulium) P(riscum) IIvir(um)
On the left can be seen the rear room of the shop, possibly a cubiculum.
On the right near the terracotta remains of a puteal, remains of another room with steps.
In the area behind the steps would have been the latrine
In the middle a corridor to the rear.
At the rear would have been another room, a triclinium or workshop?.
See Eschebach, L., 1993. Gebäudeverzeichnis und Stadtplan der antiken Stadt Pompeji. Köln: Böhlau. (p.164)
See Pappalardo, U., 2001. La Descrizione di Pompei per Giuseppe Fiorelli (1875). Napoli: Massa Editore. (p.53)