VI.3.9 Pompeii. One room shop. Excavated c.1805.
<![if !vml]>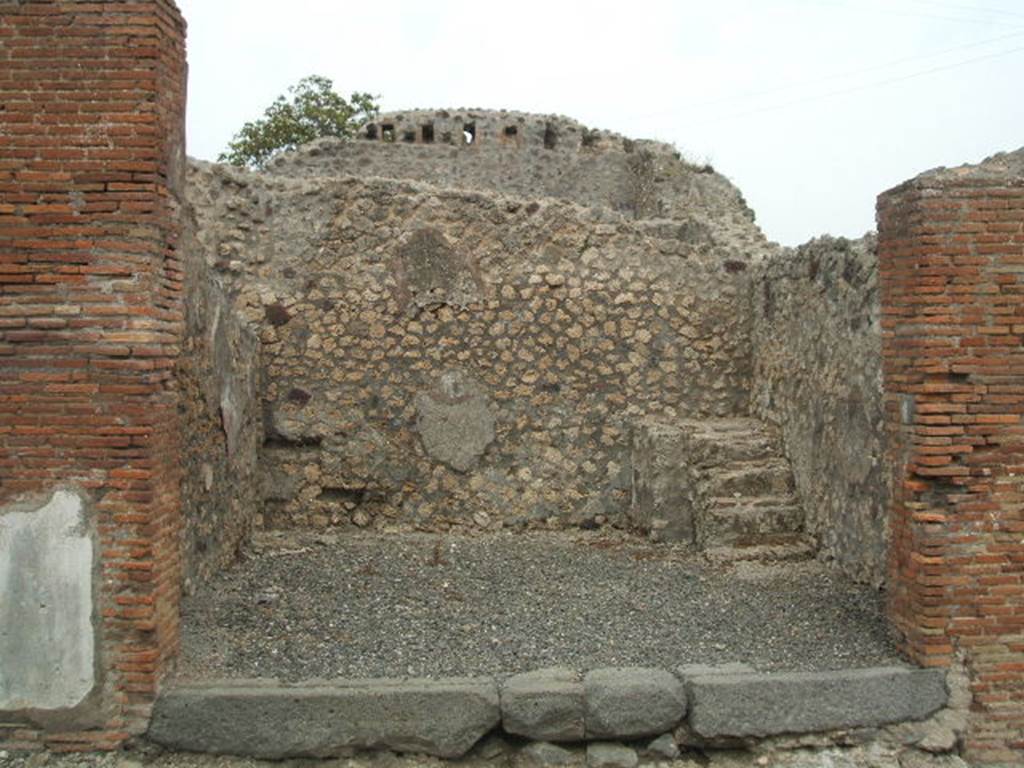 <![endif]>
VI.3.9 Pompeii. May 2005. Entrance doorway, looking east across shop.
Site of latrine in north east corner, and four masonry steps to upper floor in south east corner.
See Eschebach, L., 1993. Gebäudeverzeichnis und Stadtplan der antiken Stadt Pompeji. Köln: Böhlau. (p.163)
According to Fiorelli, this shop had stairs and a latrine.
See Pappalardo, U., 2001. La Descrizione di Pompei per Giuseppe Fiorelli (1875). Napoli: Massa Editore. (p.52)
According to Hobson, there is no evidence of a latrine.
See Hobson, B. 2009. Pompeii, Latrines and Down Pipes. Oxford, Hadrian Books, (p.196)
<![if !vml]>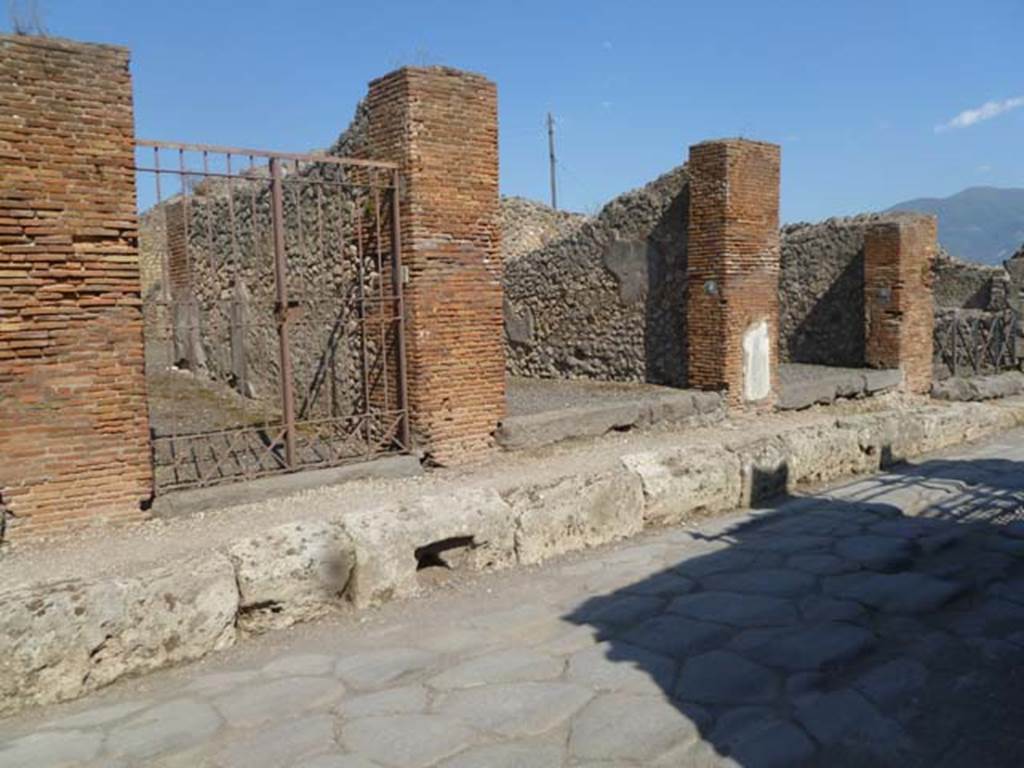 <![endif]>
VI.3.7/8/9 Pompeii. May 2011. Looking south along east side of Via Consolare. Photo courtesy of Michael Binns.
<![if !vml]>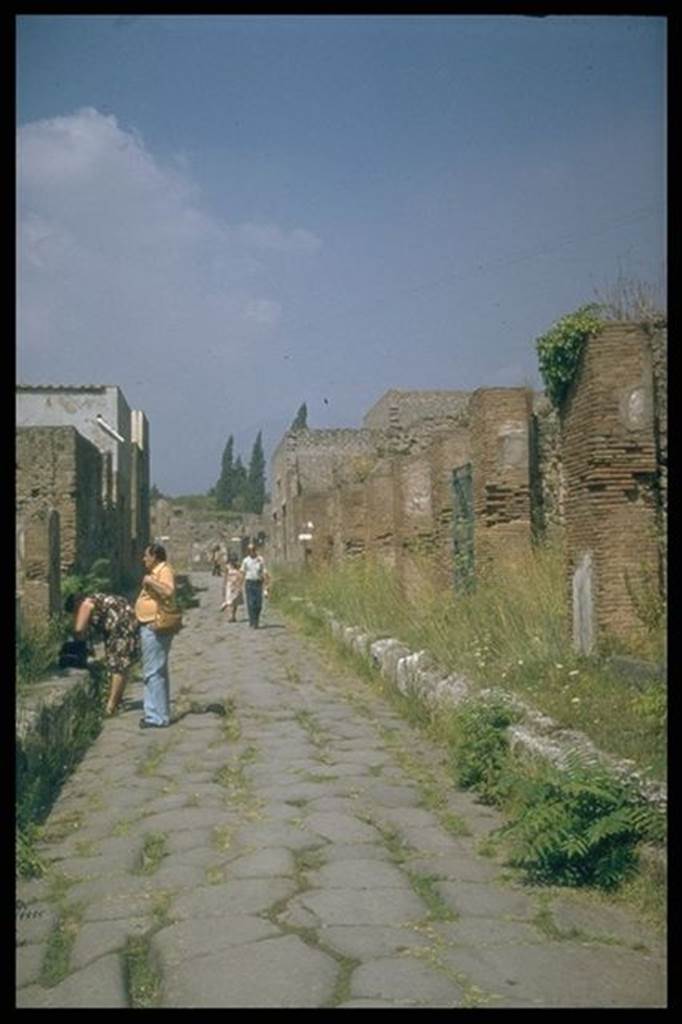 <![endif]>
VI.3.9 Pompeii. Looking north along Via Consolare, from outside V.3.9, on the right.
Photographed 1970-79 by Günther Einhorn, picture courtesy of his son Ralf Einhorn.