III.5.5 Pompeii. Taberna of Crotonensis.

Excavated 1936?

<![if !vml]>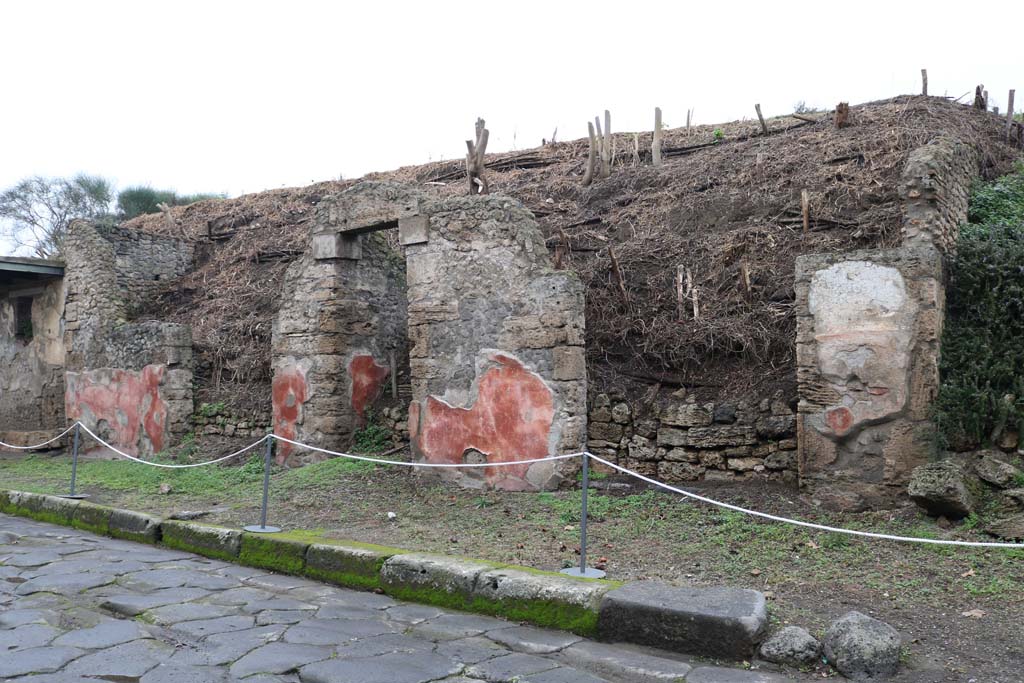 <![endif]>
III.5.5 Pompeii, on right. December 2018.
Looking west towards entrance doorways on north side of Via dell'Abbondanza, with III.5.3, on left. Photo courtesy of Aude Durand.
<![if !vml]>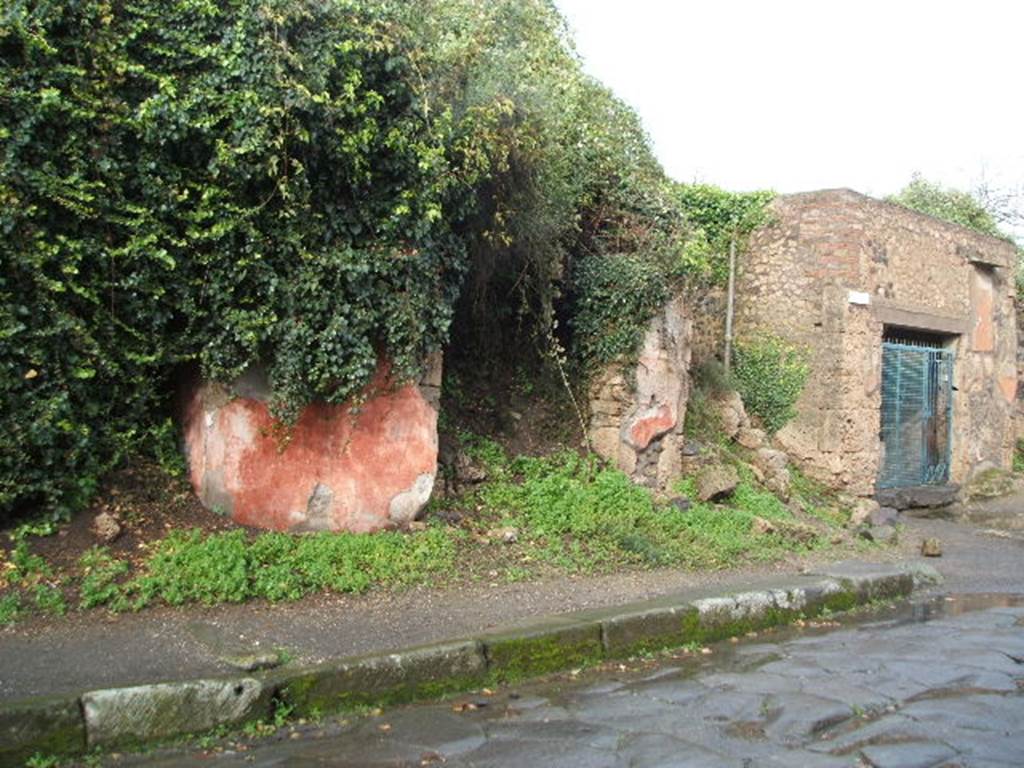 <![endif]>
III.5.4 and III.5.5 Pompeii. December 2004. Entrance doorways.
<![if !vml]>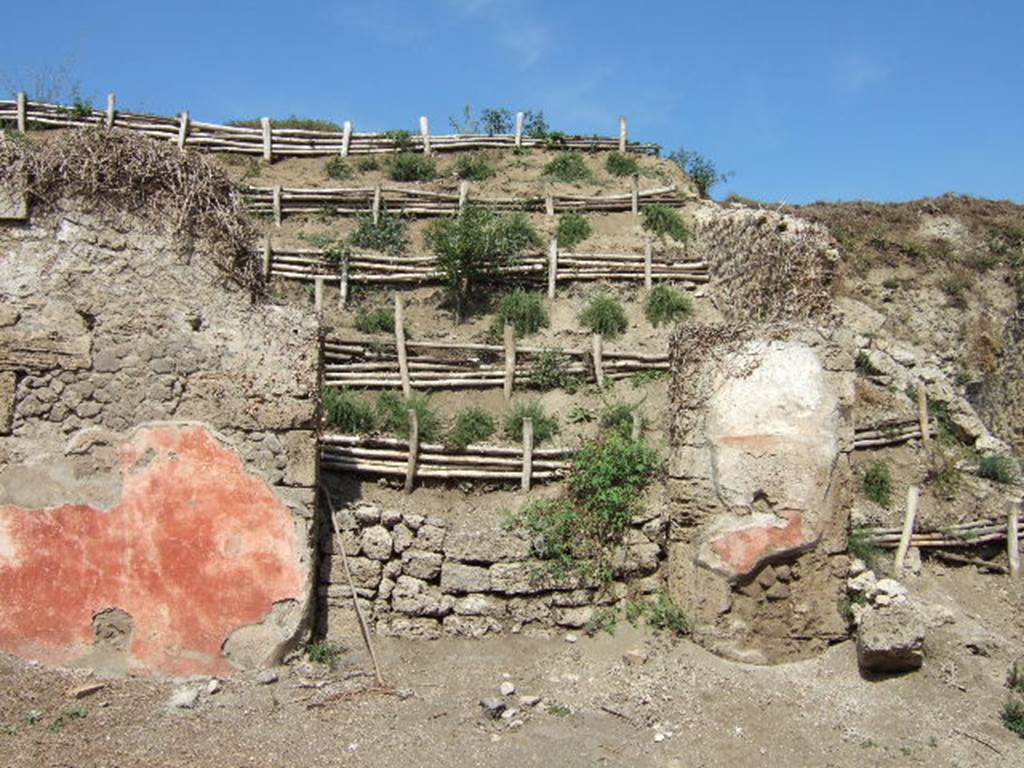 <![endif]>
III.5.5 Pompeii. September 2005. Entrance doorway.
According to Varone and Stefani, on the east side (right) of the entrance, the graffiti CIL IV 7744 and 7746 were found.
See Varone, A. and Stefani, G., 2009. Titulorum Pictorum Pompeianorum, Rome: L'erma di Bretschneider, (p.278)
According to Epigraphik-Datenbank Clauss/Slaby (See www.manfredclauss.de), these read as –
Paquium
d(uum)v(irum)  i(ure)  d(icundo)  o(ro)  v(os)  f(aciatis)        [CIL IV 7744]
L(ucium) Albucium [        [CIL IV 7746]
<![if !vml]>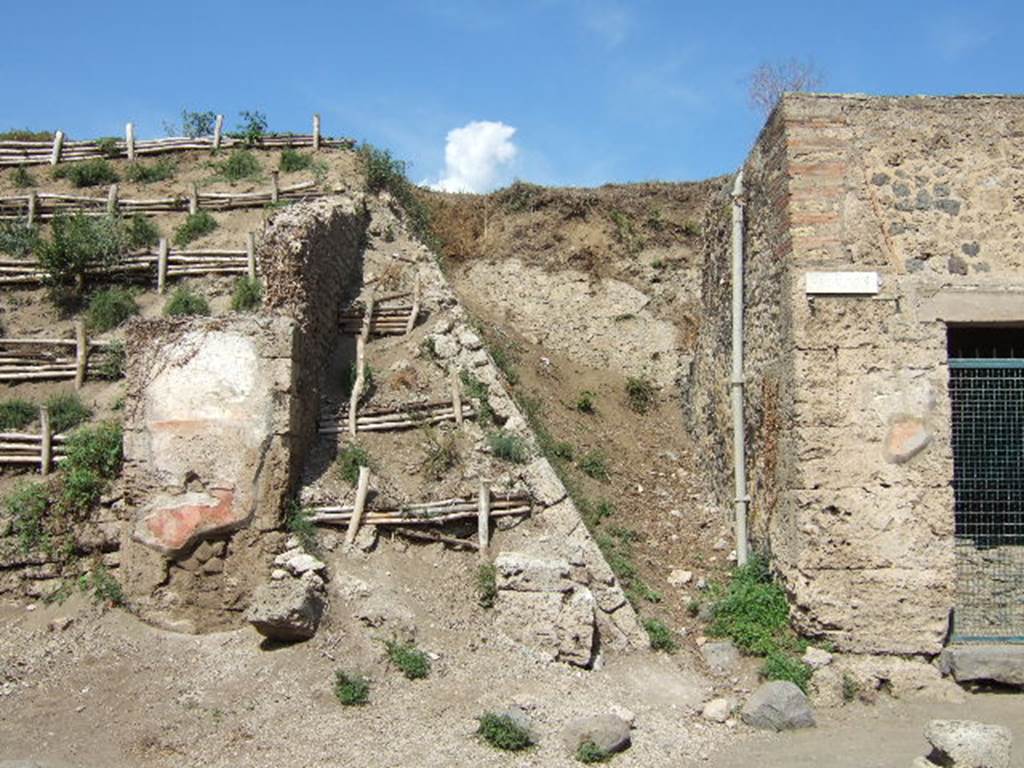 <![endif]>
III.5.5 Pompeii, on left. September 2005.     Blocked unexcavated roadway, looking north.                   III.6.1, on right.
In the 1943 bombing, one bomb fell in Via dell'Abbondanza close to the SE corner of the insula III.5.