III.3.4 Pompeii. Shop, also known as Shop of Graphicus.
Excavated 1915. Bombed in 1943.
<![if !vml]>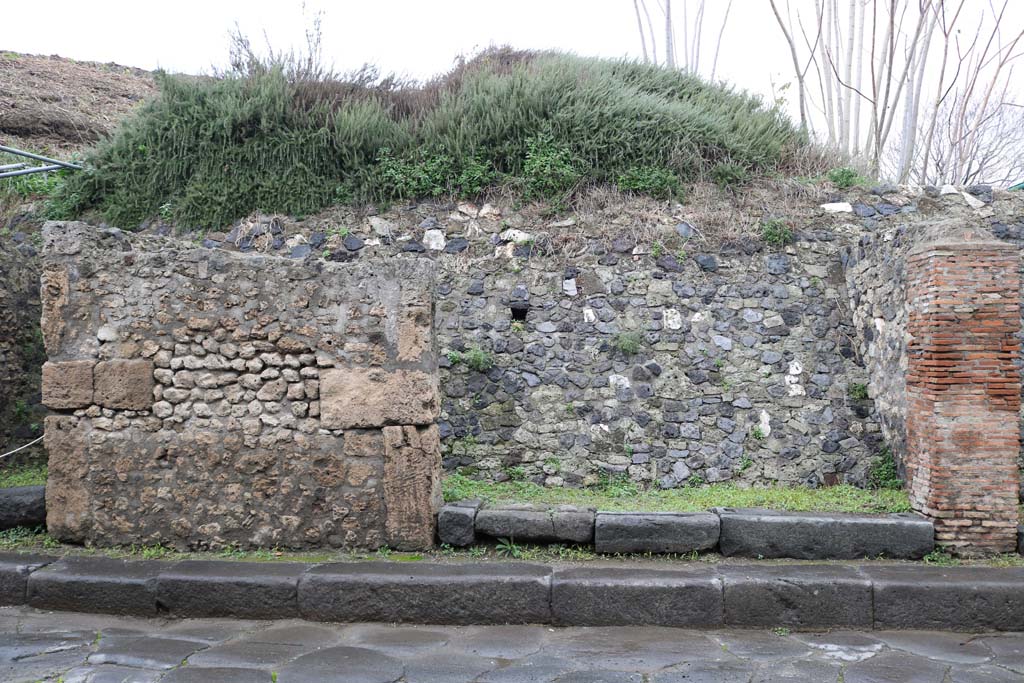 <![endif]>
III.3.4 Pompeii. December 2018. Entrance doorway on north side of Via dell'Abbondanza. Photo courtesy of Aude Durand.
<![if !vml]>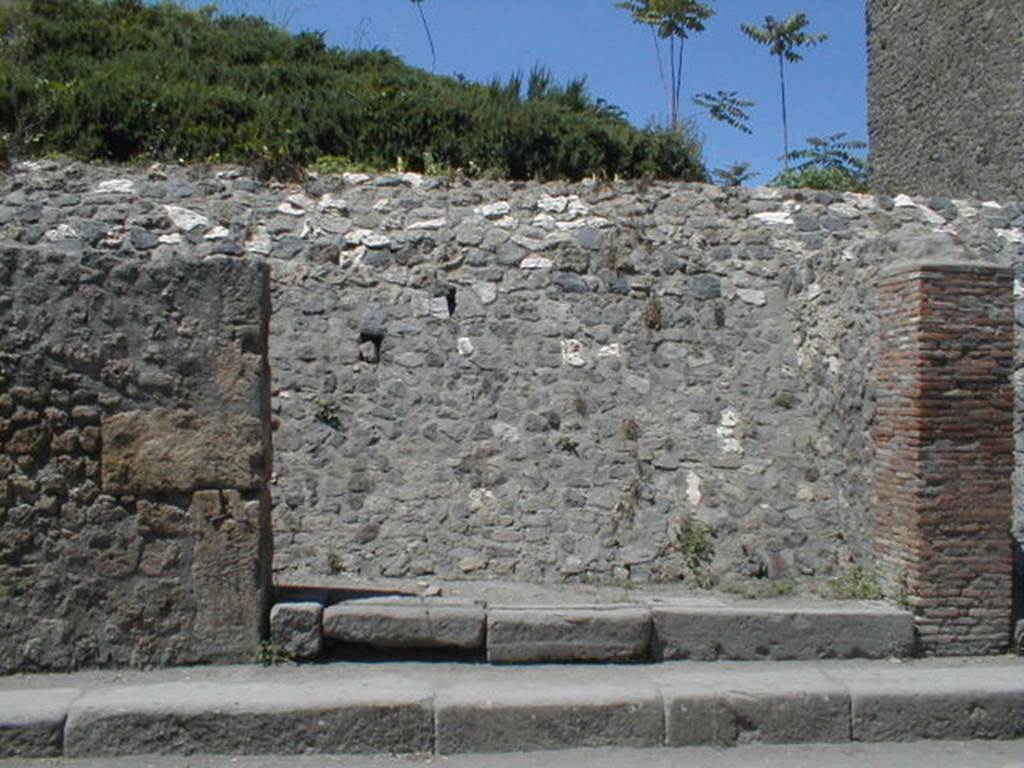 <![endif]>
III.3.4 Pompeii. May 2005. Entrance doorway.
According to Garcia y Garcia, a bomb dropped during the bombardment of 19th September 1943 destroyed the façade of this shop.
This led to the disintegration of the pilasters and doorposts of three entrances, (III.3.3, 4 and 5).
Also ruined were the dividing walls and the perimeter wall onto Via dell'Abbondanza for 26 x 5 metres.
In III.3.5 the internal walls were also destroyed.
See Garcia y Garcia, L., 2006. Danni di guerra a Pompei. Rome: L'Erma di Bretschneider. (p.53)
According to Della Corte, written on the wall to the left of the entrance was undisputed proof that this was the shop of a man named Graphicus.
Graphice,  vigula (sic)    [CIL IV 7649]
Grapichae  (sic),  dormis  et  cupis     [CIL IV 7650]
See Della Corte, M., 1965.  Case ed Abitanti di Pompei. Napoli: Fausto Fiorentino. (p.351)
According to Varone and Stefani, CIL IV 7647 was also found here, see below.
They add the note that "in the second line after SITTIUM, one should add MAGNUM before IIV, as read from the remains by Spinazzola".
See Varone, A. and Stefani, G., 2009. Titulorum Pictorum Pompeianorum, Rome: L'erma di Bretschneider, (p.245 and photo)
According to Epigraphik-Datenbank Clauss/Slaby (See www.manfredclauss.de), these read as –
Popidium  IIvir(um)
Graphice  vig<i=V>la      [CIL IV 7649]

Ampliatum  aed(ilem)  dignus
est  Grapichae(!)  dormis
et  cupis      [CIL IV 7650]
C(aium)  Calventium
Sittium  IIv(irum)  d(ignum)  r(ei)  p(ublicae)      [CIL IV 7647]
<![if !supportLineBreakNewLine]>
<![endif]>