I.19.8 Pompeii. Shop?
Only the street fronts have been excavated, c.1932-34 see CTP IIIA, p.34.
Originally, this Insula was numbered as Reg. I, Insula 11, and then altered to Reg I, Insula 19.
<![if !vml]>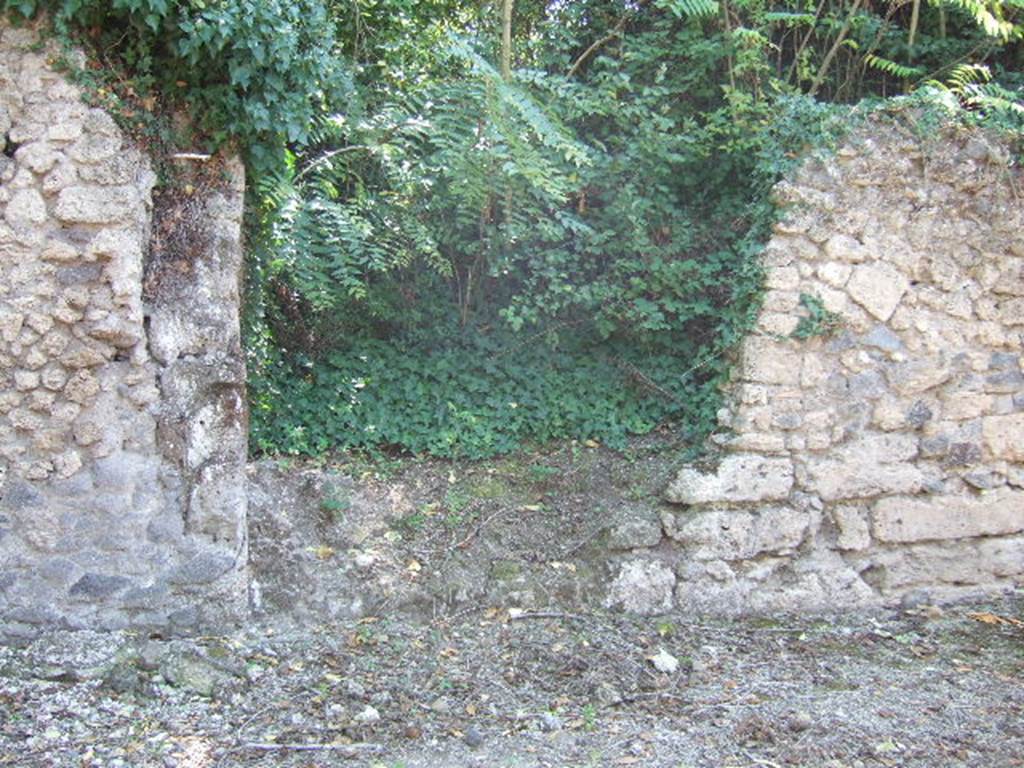 <![endif]>
I.19.8 Pompeii. September 2005. Entrance doorway, looking south.
According to CTP and identified on their plan as "H", this could possibly be a continuation of Vicolo di Paquius Proculus proceeding southwards.
It may also be an entrance to an alleyway, as similar to the one between VII.7.22 and 24.
They make the point that until further excavations are allowed, it will remain a mystery to be solved.
See Van der Poel, H. B., 1986. Corpus Topographicum Pompeianum, Part IIIA. Austin: University of Texas. (p.34)