I.10.12 Pompeii. Workshop. Excavated 1932.
<![if !vml]>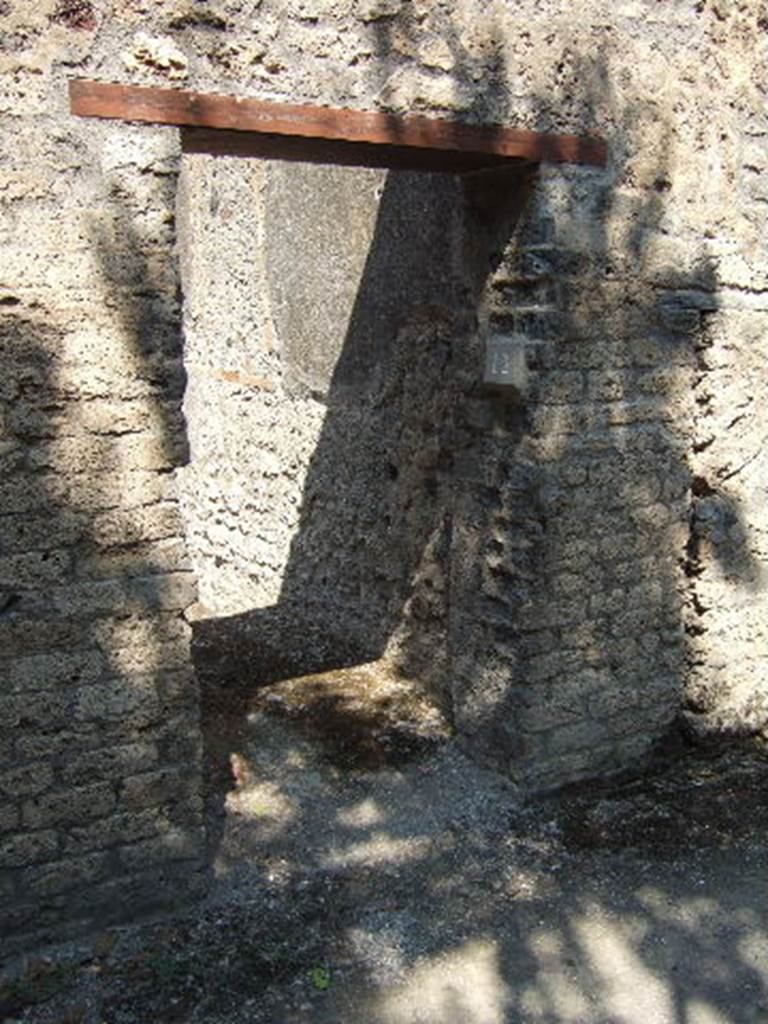 <![endif]>
I.10.12 Pompeii. September 2005. Narrow entrance doorway.
According to NdS –
With jambs and sockets of tuff, and with a wooden threshold, access was gained to a spacious room.
This had a cocciopesto floor, walls covered with rough plaster, and a flat ceiling; the door opened to the left of the wall, to increase the lighting of the room, and a rather wide rectangular window was carved into the same south wall.
In the centre of the east wall, was a large breach from the corresponding rustic room of the Casa del Menandro and on the same wall a small doorway of communication, now closed, with the latrine of the same room.
In the west wall, the block of limestone that marked the beginning of the staircase to the upper floor was resting on the ground.
See Notizie degli Scavi, 1934, (p.340).
<![if !vml]>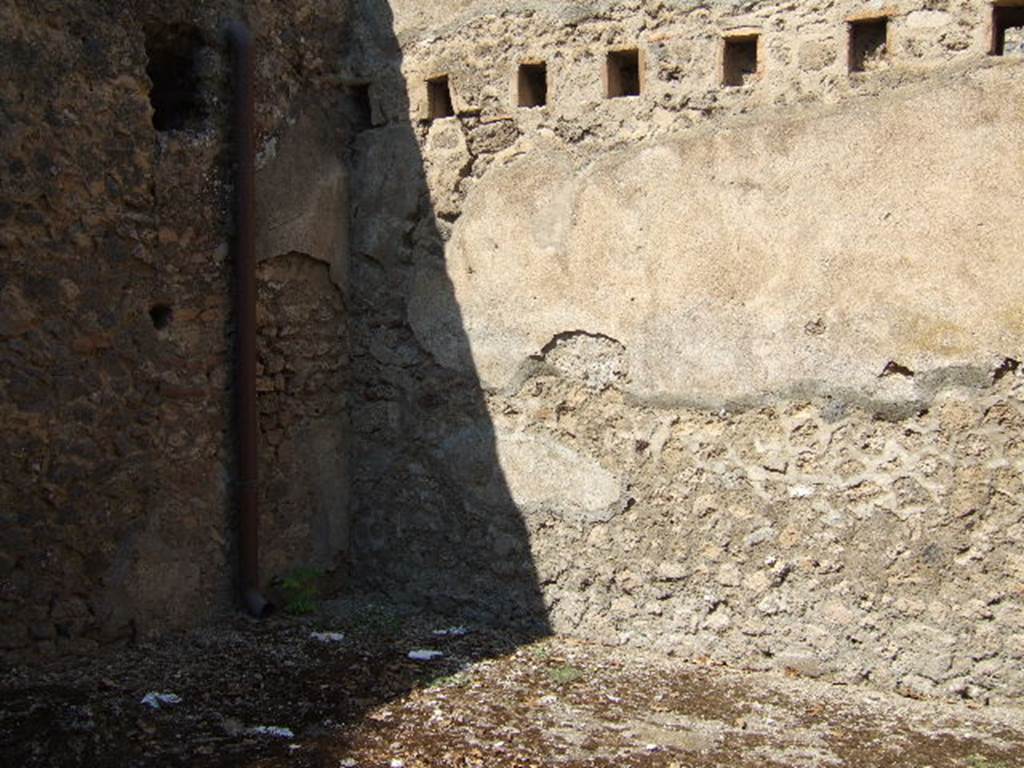 <![endif]>
I.10.12 Pompeii. September 2005. Spacious room of workshop.
For details of "finds" from this house,
See Allison, P.M. (2006). The Insula of the Menander at Pompeii: Vol. III The finds, Clarendon Press, Oxford, (p.247 & p.366)
See Online Companion with details and photographs of finds from I.10.12.