III.1.6 Pompeii. House and Taberna of
Predicius

Cornelius.

<![if !vml]>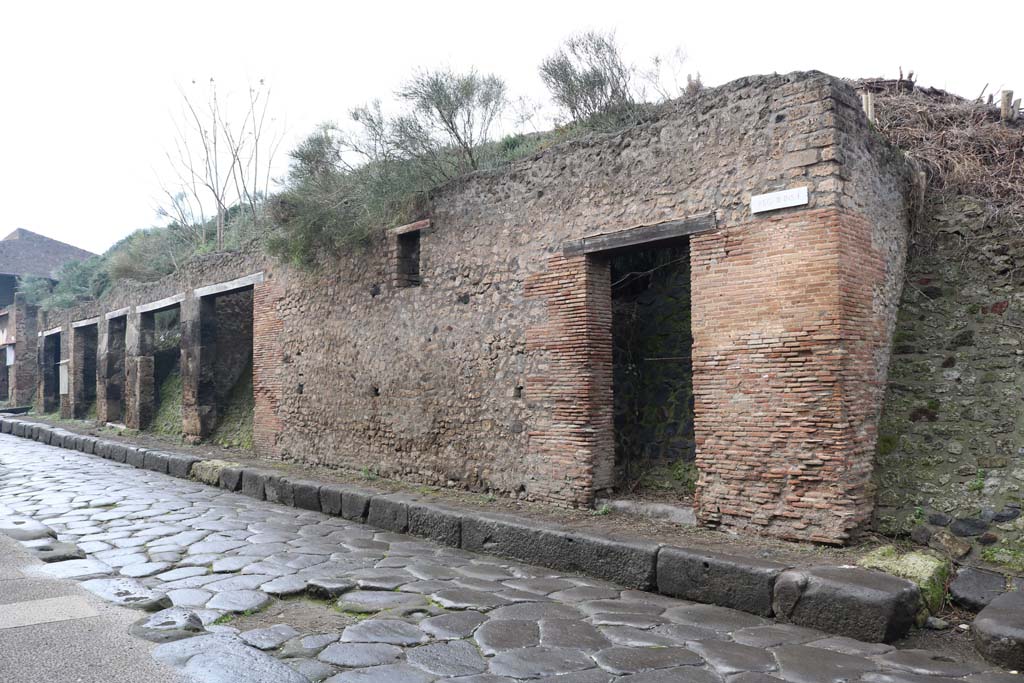 <![endif]>
III.1.6 Pompeii. May 2005. Entrance doorway, partly excavated
According to Della Corte, an obscure Praedicinius practiced his unknown commerce or industry here.
He came to this conclusion because of the graffito found on the pilaster on the right -
Popidium adulescentem
Praedicinius rog(at) aed(ilem) [CIL IV 7608]
See Della Corte, M., 1965. Case ed Abitanti di Pompei. Napoli: Fausto Fiorentino. (p.342)
According to Garcia y Garcia, there was slight damage to the south-east corner of this insula, when a bomb fell onto the Via dell'Abbondanza in 1943.
The bomb fell in front of the SE corner, between III.1.6 and I.XI.7
See Garcia y Garcia, L., 2006. Danni di guerra a Pompei. Rome: L'Erma di Bretschneider. (p.51)