Pompeii Regio IX (9) Insula 14.
Plan of entrances 1 to 4 and a to c.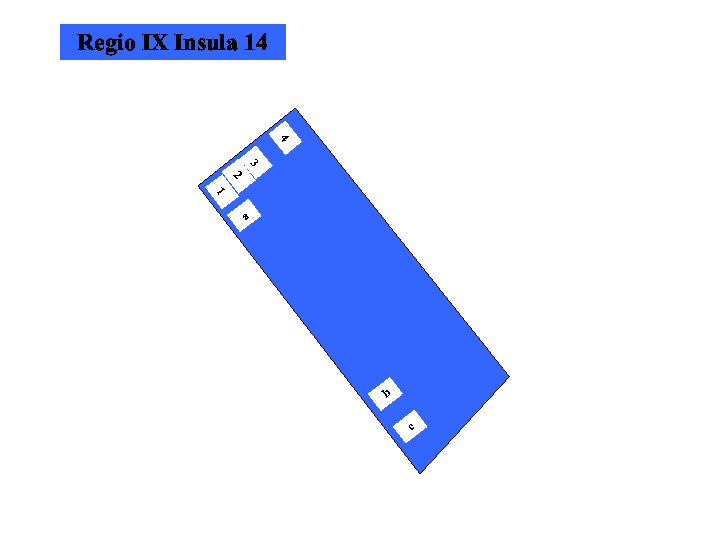 Use the pompeiiinpictures plan of the Insula 14 of Pompeii Regio IX to access the photographs.
Click on the entrance you want on the plan or click on a link below to reach the pictures.
IX.14.1 IX.14.2 IX.14.3 IX.14.4
House of M. Obellius Firmus
or Casa di MM. Obellii Firmi, pater et filius
or Casa del Conte di Torino
or House of the Count of Turin
IX.14.c Unnamed House