Pompeii Regio IX (9) Insula 9.
Plan of entrances 1 to 13 and a to g.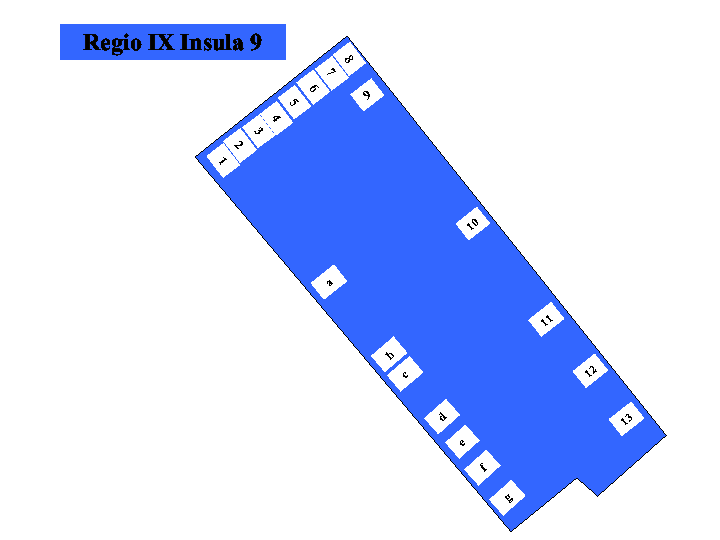 Use the pompeiiinpictures plan of the Insula 9 of Pompeii Regio IX to access the photographs.
Click on the entrance you want on the plan or click on a link below to reach the pictures.
IX.9.9 IX.9.10 IX.9.11 IX.9.12
IX.9.1 IX.9.2 IX.9.a L. Statius Receptus
Thermopolium, Caupona and Domus
IX.9.6 IX.9.10 IX.9.7 Casa di Vinaio
or House of the Wine Maker
IX.9.11 Unnamed House
IX.9.13 IX.9.12 IX.9.e Unnamed House
IX.9.c IX.9.b Casa del Porcellino
or Casa di Sulpicius Rufus
IX.9.d Unnamed House
IX.9.f Unnamed Small House
IX.9.g Domus P. Aemili Celeris