Pompeii Regio VIII (8) Insula 3.
Plan to access entrances 1 to 33.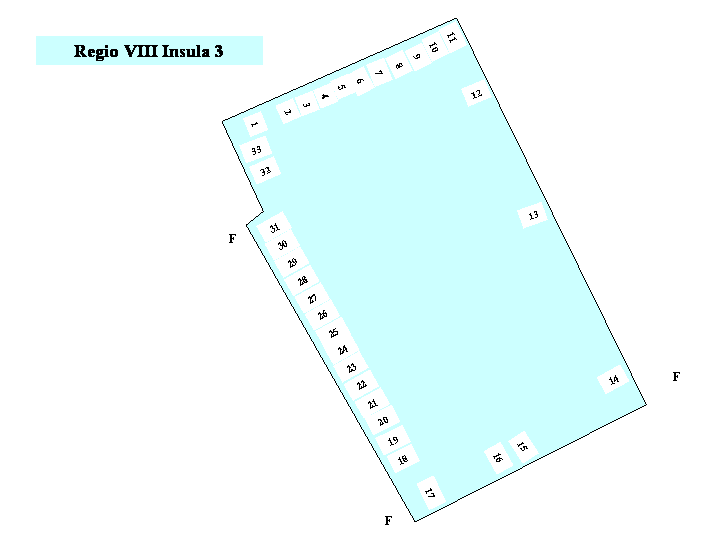 Use the pompeiiinpictures plan of the Insula 3 of Pompeii Regio VIII to access the photographs.
Click on the entrance you want on the plan or click on a link below to reach the pictures.
VIII.3.1 VIII.3.32 VIII.3.33 Comitium
Sala delle Elezioni
Scuola di Verna
VIII.3.4 Casa di Ercole ed Auge
or House of the Popidii
VIII.3.8 House of the Wild Boar
or Casa del Cinghiale I
VIII.3.14 Casa della Regina Carolina
or House of Queen Caroline
VIII.3.18 VIII.3.16 Casa di Diana
VIII.3.21 House of Sex. Decimius Rufus (Veteran)?
VIII.3.24 House of Plotilla
or Casa d'Apolline e Coronide
VIII.3.27 Unnamed House
VIII.3.31 Casa di Pane