Pompeii Regio I (1) Insula 9.
Plan of entrances 1 to 15.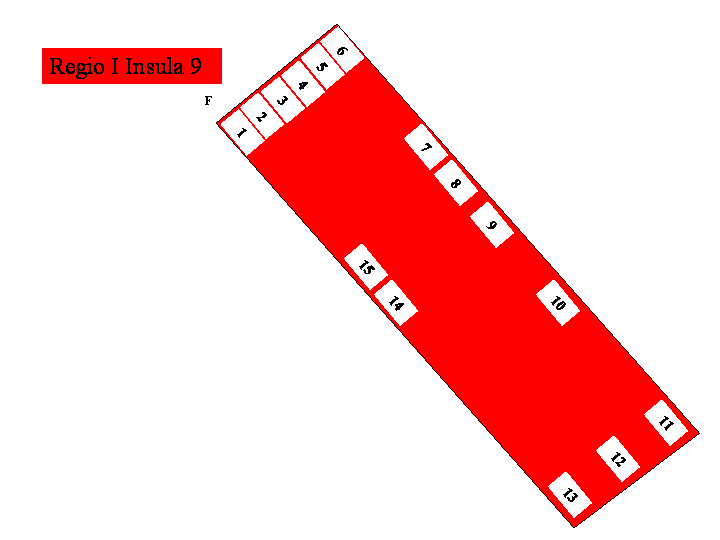 Use the pompeiiinpictures plan of the Insula 9 of Pompeii Regio I to access the photographs.
Click on the entrance you want on the plan or click on a link below to reach the pictures.
I.9.1 Casa del Bell' Impluvio
House of the Beautiful Impluvium
or Casa delle 6 divinita
I.9.3 Casa di Successus
I.9.5 Casa dei Cubicoli Floreali
House of the Floral Cubicula
Casa del frutteto
House of the Orchard
or Domus of Euplia
I.9.11 Caupona di Amarantus
I.9.12 House of Amarantus.
Lupanar of Q. Mestrius Maximus