Pompeii Regio I (1) Insula 4.
Plan of entrances 1 to 28.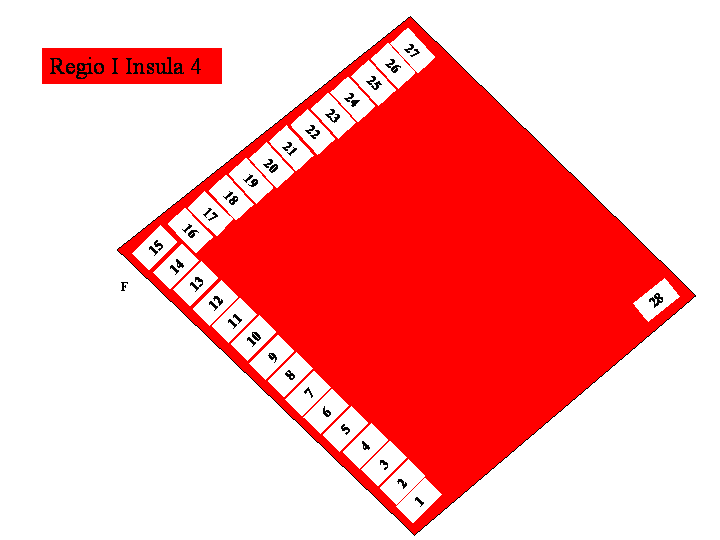 Use the pompeiiinpictures plan of the Insula 4 of Pompeii Regio I to access the photographs.
Click on the entrance you want on the plan or click on a link below to reach the pictures.
I.4.25 I.4.5 I.4.28 Casa del Citarista
House of the Citharist
Casa di Apollo citaredo
House of the Lyre Player
Domus L Popidius Secundus (Augustianus).
Domus of L Rapinasi Optati.
I.4.7 Fullonica of Passaratus and Maenianus
I.4.11 Caupona of Copiosus
I.4.15 Taberna D. Junius Proculus
I.4.22 Casa del Pressorio di Terracotta
I.4.27 Thermopolium where a
painting of gladiators was found