Pompeii. Altar at I.3.29.
<![if !vml]>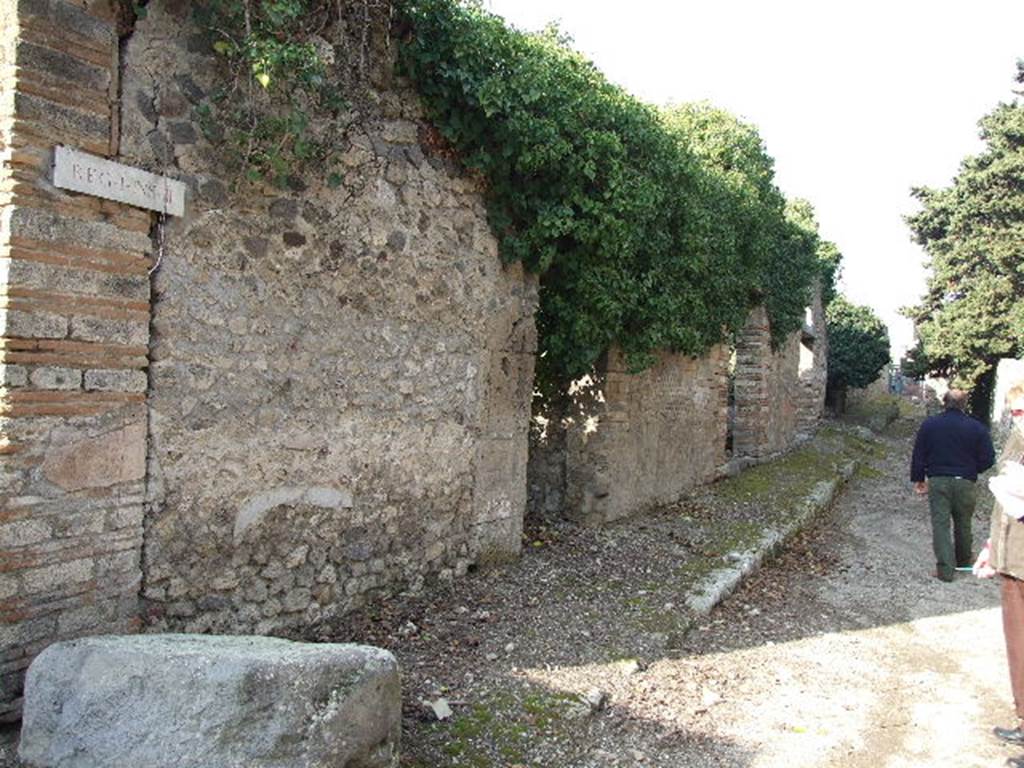 <![endif]>
I.3.29 Pompeii. Site of street shrine. December 2006. 
Fiorelli stated that at the end of this side of the insula, painted on the external wall was a divinita tutelare of the road, a serpent coiling around the trunk of a tree.  Under this, in small letters, one used to be able to read INNVLVS ROGAT.
See Pappalardo, U., 2001, La Descrizione di Pompei per Giuseppe Fiorelli (1875).  Napoli: Massa Editore. (P.41)