Pompeii Necropoli di Porta Nocera. Nocera Gate Tombs on the Via delle Tombe.
Plan of the tombs.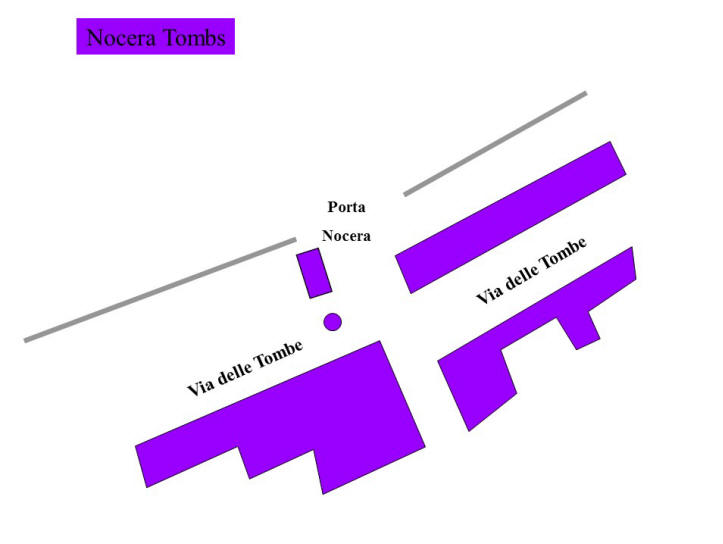 Pompeiiinpictures plan of of tombs at the Pompeii Porta Nocera or Nocera Gate.
Each tomb area has a specific page on our site with information and photographs.
If your screen is large enough (more than 853px wide) press the tomb area you want on the plan to see the pictures.
If you are on a smaller screen such as a phone or tablet you can use the links below to see the pictures.
North East (EN) - Tombs 2EN to 44EN
South East (ES) - Tombs 1ES to 19ES
South West (OS) - Tombs 1OS to 31OS
North West - Area with plaster casts of fleeing victims bodies
Cippus - Cippus of Suedius Clemens
The tomb numbering is based on that used by D'Ambrosio and De Caro to enable you to refer directly to their material for further photographs, descriptions of tombs, their construction, floor plans, finds and naming.
See D'Ambrosio, A. and De Caro, S., 1983. Un Impegno per Pompei: Fotopiano e documentazione della Necropoli di Porta Nocera. Milano: Touring Club Italiano.